My husband loved his little aluminum boat. I couldn't stand the thing. He thought the three times we used it each year were worth the  countless hours of motor-repair and the licensing struggles. For me, it was a headache.
A few years ago we had ice. It hung from the branches and froze the pipes. And it went on for many days. A couple years later we saw the long-term consequences.  Trees started splitting and falling over. Let me just say, we are in no need of extra firewood.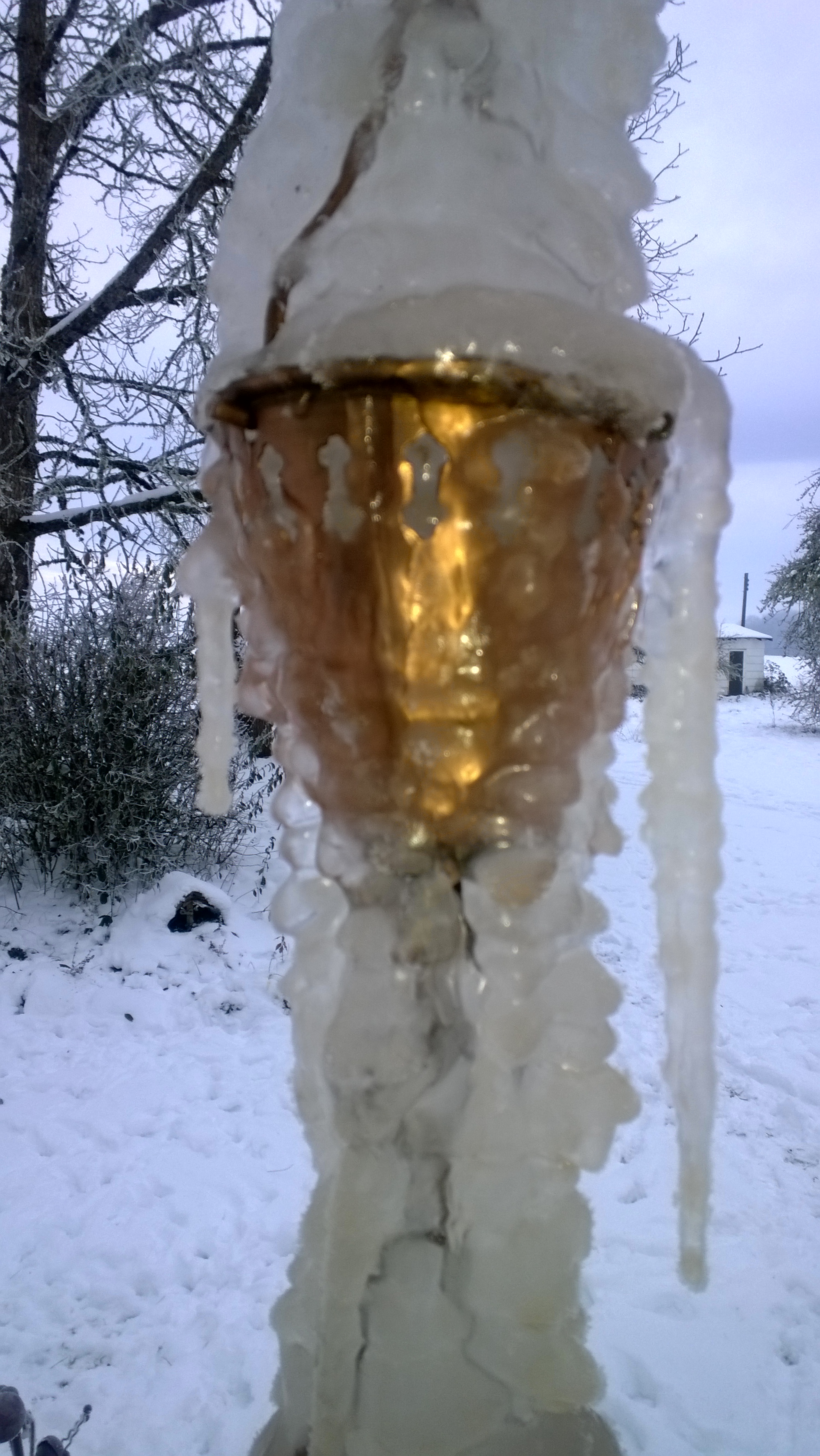 In front of our house stands the most majestic oak tree. The thing is huge! I walked by the trunk one day and noticed a split going straight down. This is the tree that shades our home. It's where our kids reluctantly took turns with the swing. I love this tree.
My husband did the  only thing he could do to try and save it…and our cars. He cut away many of the heavy branches and moved anything that was important, aka his boat, to the safe side. The split seemed to close up, and we thought all was well.
Then one night, around ten, we heard pops and snaps followed by a crash. We rushed out of the house to find a giant limb, one we thought was fine, had broken free of the tree and landed on the boat.
Now, I could tell you that I was a good wife that night. I could say that I patted my husband on the back and told him we'd get another boat. But I'm not here to mislead you about who I am. I laughed. Not a little hidden giggle; I really busted up.
It's not that I didn't feel bad. I really did. It's just that we were in one of those seasons of life where everything seemed to go wrong. You know what I'm talking about. If it could break, it did. Everywhere we turned there was more bad news. At the moment the tree hit the boat, I think my frustration broke too. Here we were, standing in the dark, shining a flashlight beam onto a smashed boat. A boat that was moved to a "safe" location, and still, this happened. It was utterly ridiculous.
That boat still makes me laugh. I didn't let the disaster go to waste. With a few holes knocked into the bottom, a layer of rock, and a bunch of soil, the boat became a garden.  For the first time in years, we are able to grow carrots without the moles eating them before we could harvest.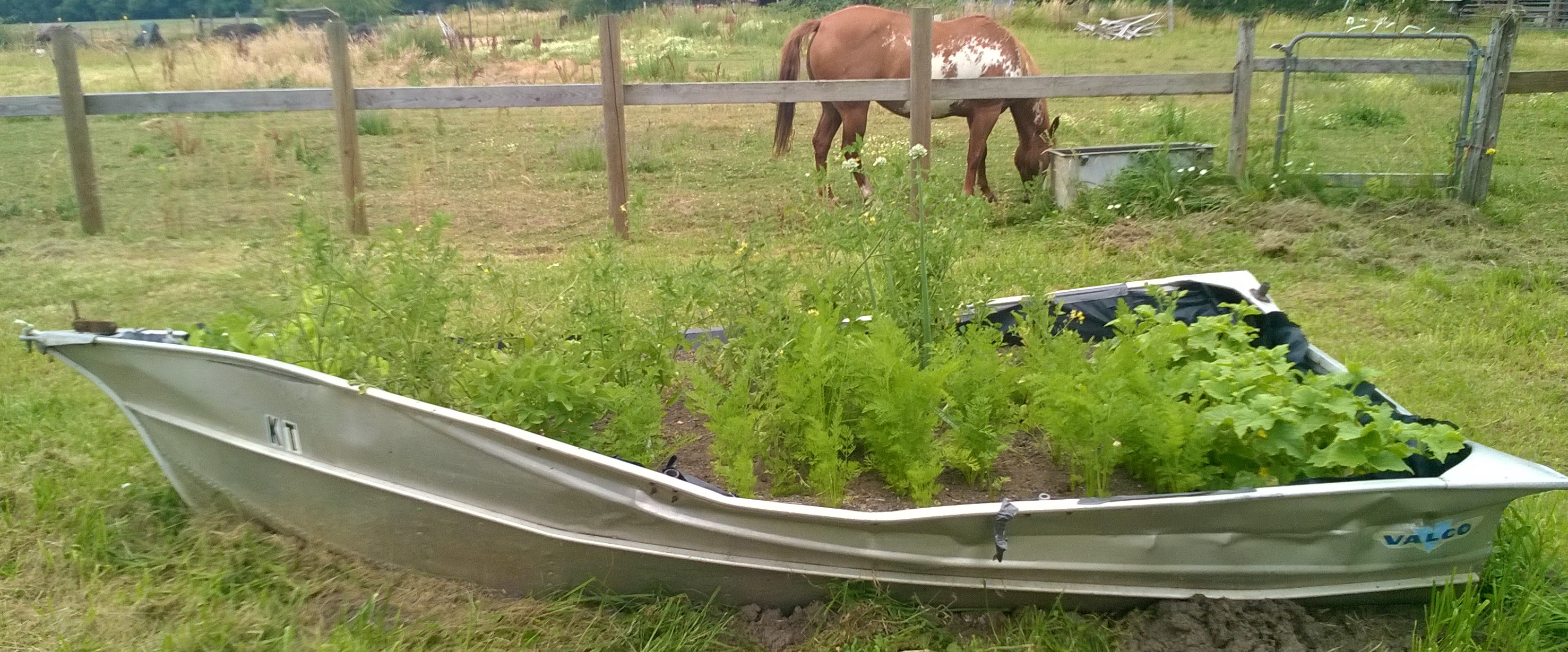 Now, I love the boat. My husband, he's not a huge fan, but he loves me, so he helped with the project.
When I look out my window and see the boat brimming with produce, I'm reminded how great things can be born out of trials.
And after you have suffered a little while, the God of all grace, who has called you to his eternal glory in Christ, will himself restore, confirm, strengthen, and establish you. ~ 1Peter 5:10
Save
Save
Save
Save