I've decided to write a series of blog posts about our life on the farm. Today I'm writing about the view.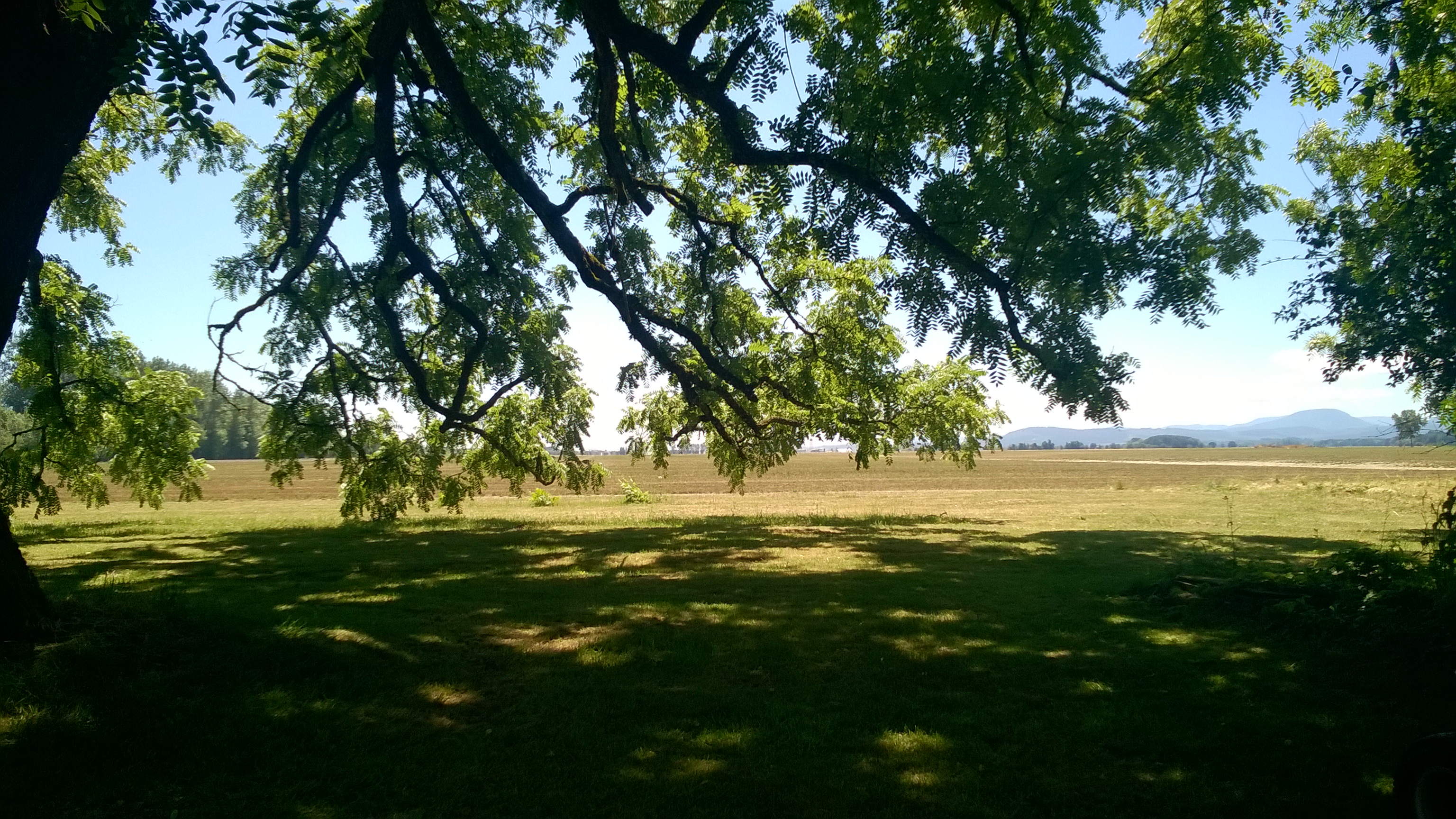 I sat down at the table in our yard, a place I do much of my writing during the warm months, but today there were distractions.
The stench of smoke floated over the wide hedge of trees that separates our property from town. This morning an automotive business near us went up in flames and black smoke. I can still hear the hum of fire engines hours later, and our driveway will likely be blocked off for the rest of the day.
My rooster, Howard, jumped onto the bench beside me. Yes, he has a chicken yard. He and the hens and the ducks also have many acres they can forage, but they think I'm the source of all treats, so when they see me, they come running. Mildred and Lucille, two of the hens, didn't appreciate being ignored, so they pecked at my newly painted toenails.
And where is my trusty herding dog when I need help? She's wandering with the chickens, as if poultry running around in the front yard is a totally normal and expected thing.
I can write with distraction. I started my first manuscript when I was homeschooling four young children. Back then I toted my laptop to every practice or event, making the most of the time spent waiting. I learned to write fast, and I developed the ability to set myself goals and reach them.
Even with this training, I sometimes get distracted, often by the view. After nearly nineteen years here, I'm still struck by the beauty of this place. Farmland stretches out in front of our yard. To the west, layers of blue mountains touch the sky.
For some people, this place would be horrifying. It's rich with pollen. There's an ever-growing list of needed repairs. Our 1898 farmhouse is chilly in the winter. The other day, the ducks actually sneaked into my kitchen! The dust…It's endless. And sometimes, maybe often, farm animals break through their fences. Oh, and there's the cougar.
But for me, this place is perfection. It's where we've raised our kids and done life.
I love the view.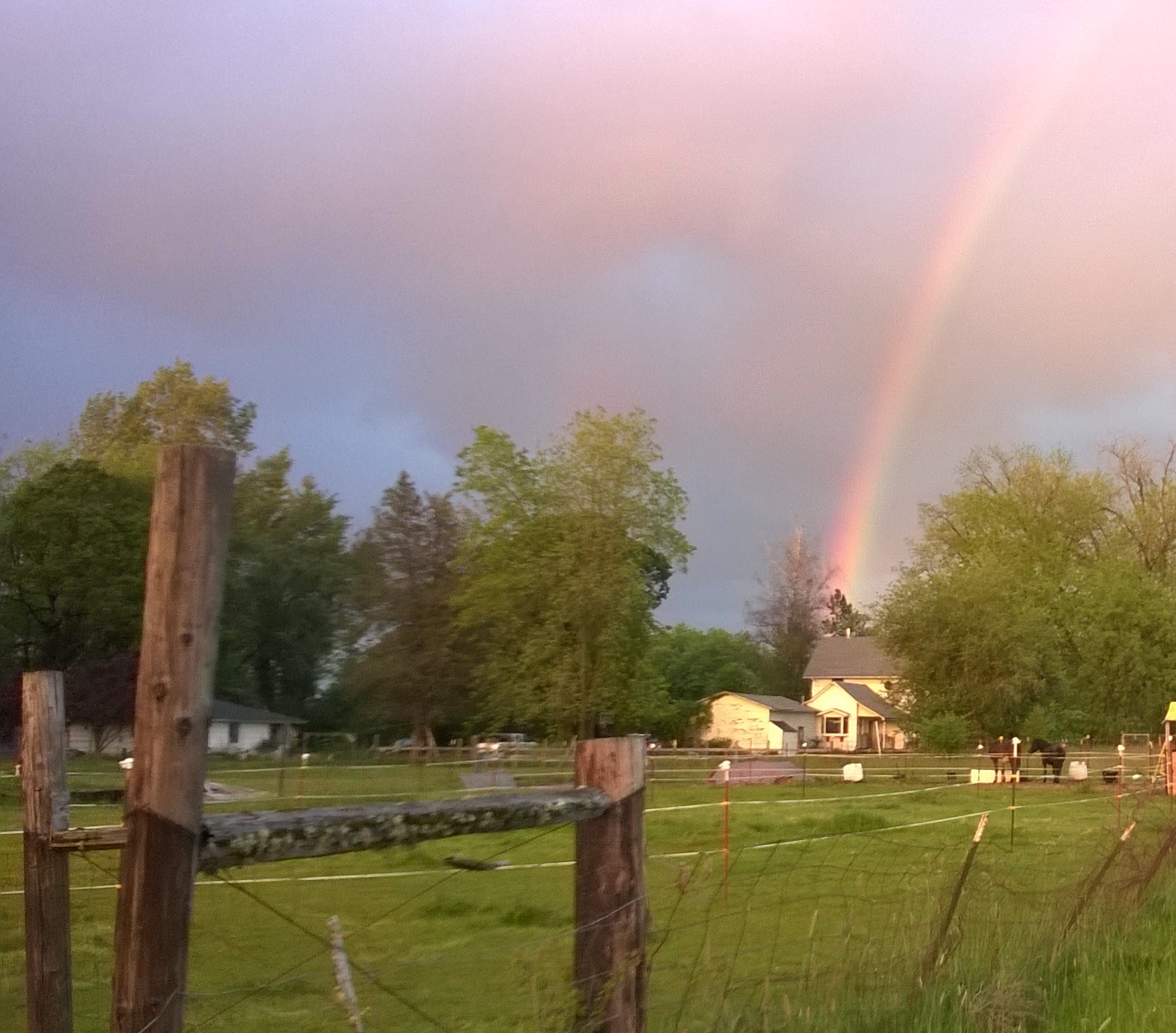 Save
Save
Save
Save
Save