My Office Remodel…Part One
When my four kids were little, I loved making their rooms special. I spent hours painting clouds, Pooh Bear and Piglet, and stars. There was never time or energy to make my own space mine. Seriously, our bedroom still has a fifteen-year old swirly mural near the bed, courtesy of our oldest daughter.
But now…
My younger son is engaged! Not only do we have a wonderful new daughter-to-be, but the downstairs room is officially mine. With the kid committed to independence, I took on the task of making his room my office.
Here's a little look at the before: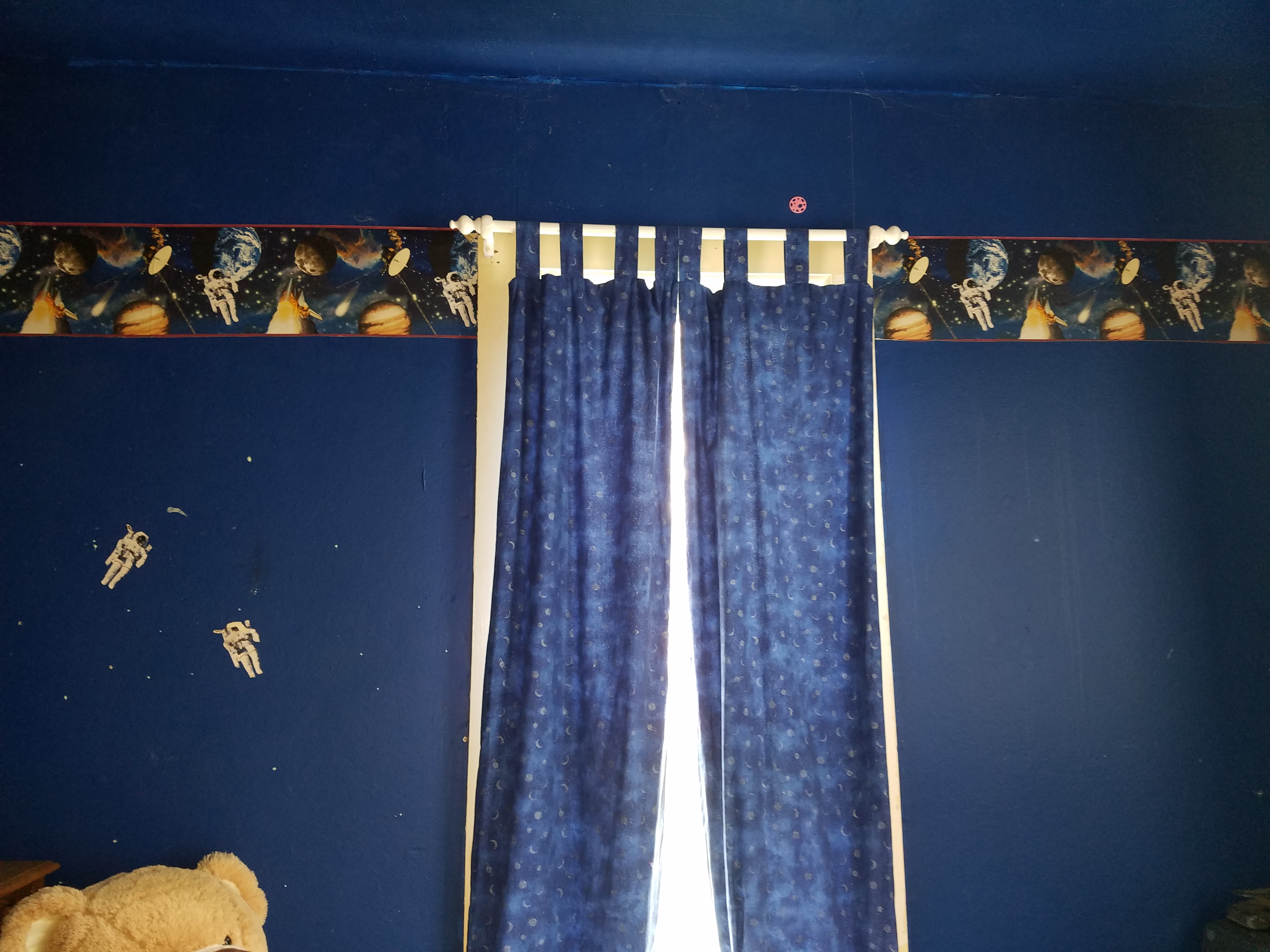 The walls and ceiling are covered in glow-in-the-dark stars, but I'm not dedicated enough to try and document that.
It's been a little sad to strip off the wall paper, another reminders that my boys are now grown men. And the process hasn't been without some hiccups, but it's coming together, and I hope to be showing you the after pictures very soon.
Here are a couple pictures of what went wrong. I didn't mean for the wall to look like it had tar oozing out of it.
This was the first attempt with the chalkboard paint. I have no idea what happened here. I came back about an hour after applying the first coat, and it seemed to have melted off the wall. UGH!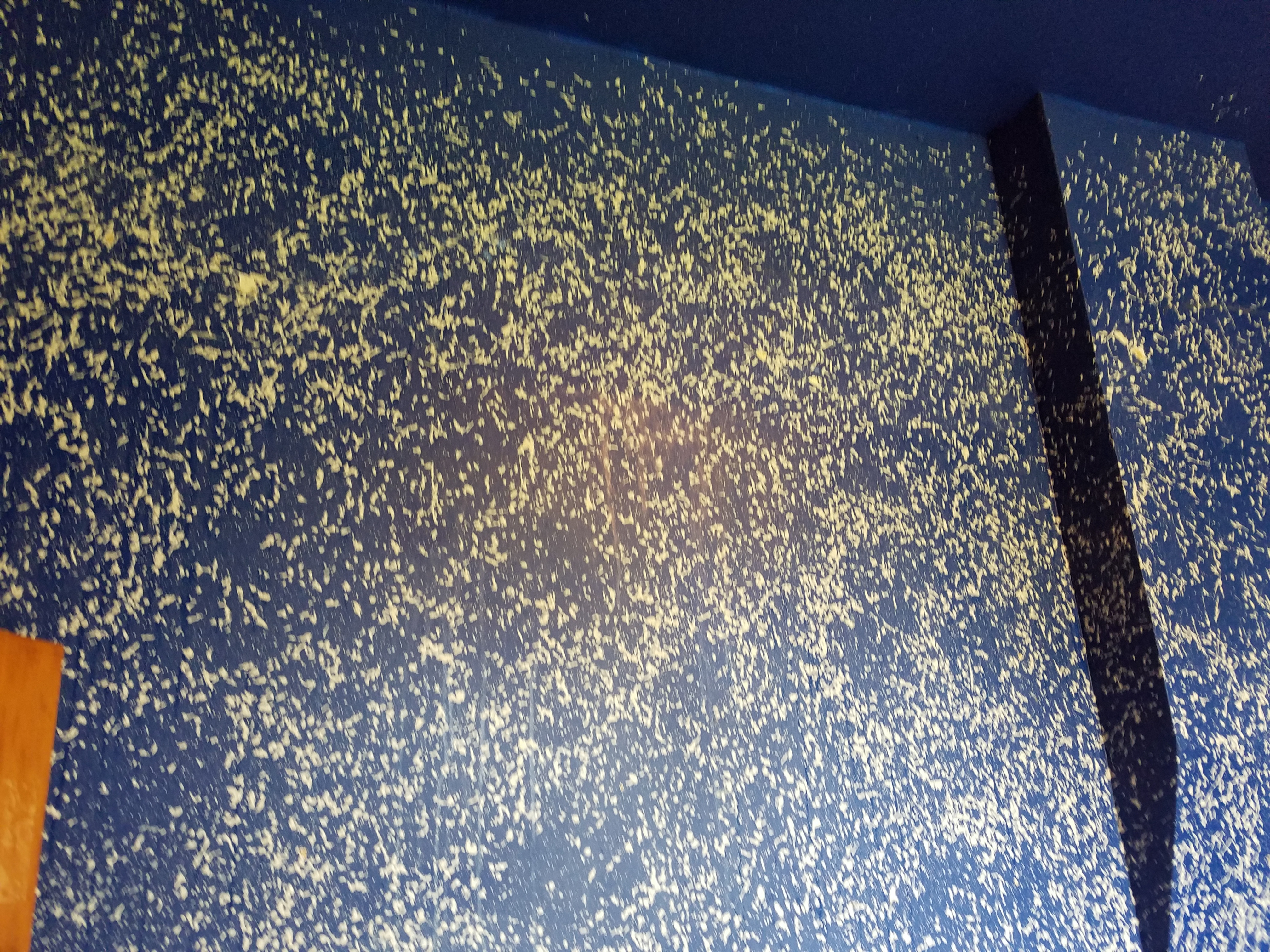 I applied texture to a couple walls. This was the first one. It doesn't look anything like the example on the can. Turns out, it's very important to warm the can before spraying the wall. Now I know!
There was also a try with magnetic paint primer. It's supposed to make the wall attractive to magnets. Turns out, my magnets were only slightly interested in the wall even after multiple coats. I guess they're committed to the refrigerator.
Bonus material because I'm a bit addicted to SnapChat filters: