We're loading steers into the fair today! It should only be about a hundred degrees or so…
Shredder and Harper
Fair is a bitter-sweet time in the summer. We love the week of  watching our kids compete and having time to actually talk with friends, but fair also signifies the end of our free summer time. Volleyball gets started the day after we pack out of the fairgrounds. I'll be at a conference for most of a week, and we'll squeeze in a camping trip. And by the end of the month, my youngest two will be heading back to school.
August is packed with fun, but it isn't without work.
My next book is due September 1. Yep, that will make this month even more fun. If you see me packing a green notebook around, well, that's my book. It's now my constant companion.
A funny steer story:
We played rodeo last week with one of the steers. Cupcake wanted nothing to do with the fitting chute. After many attempts, I finally got the beast in.
A couple days later, I went down to the barn. While I was in the pen, Cupcake looked at me, then the chute, then me again. I wondered if he remembered our battle. I kept walking toward the gate. When I looked back, this is what I saw. He decided to do it the easy way and load himself.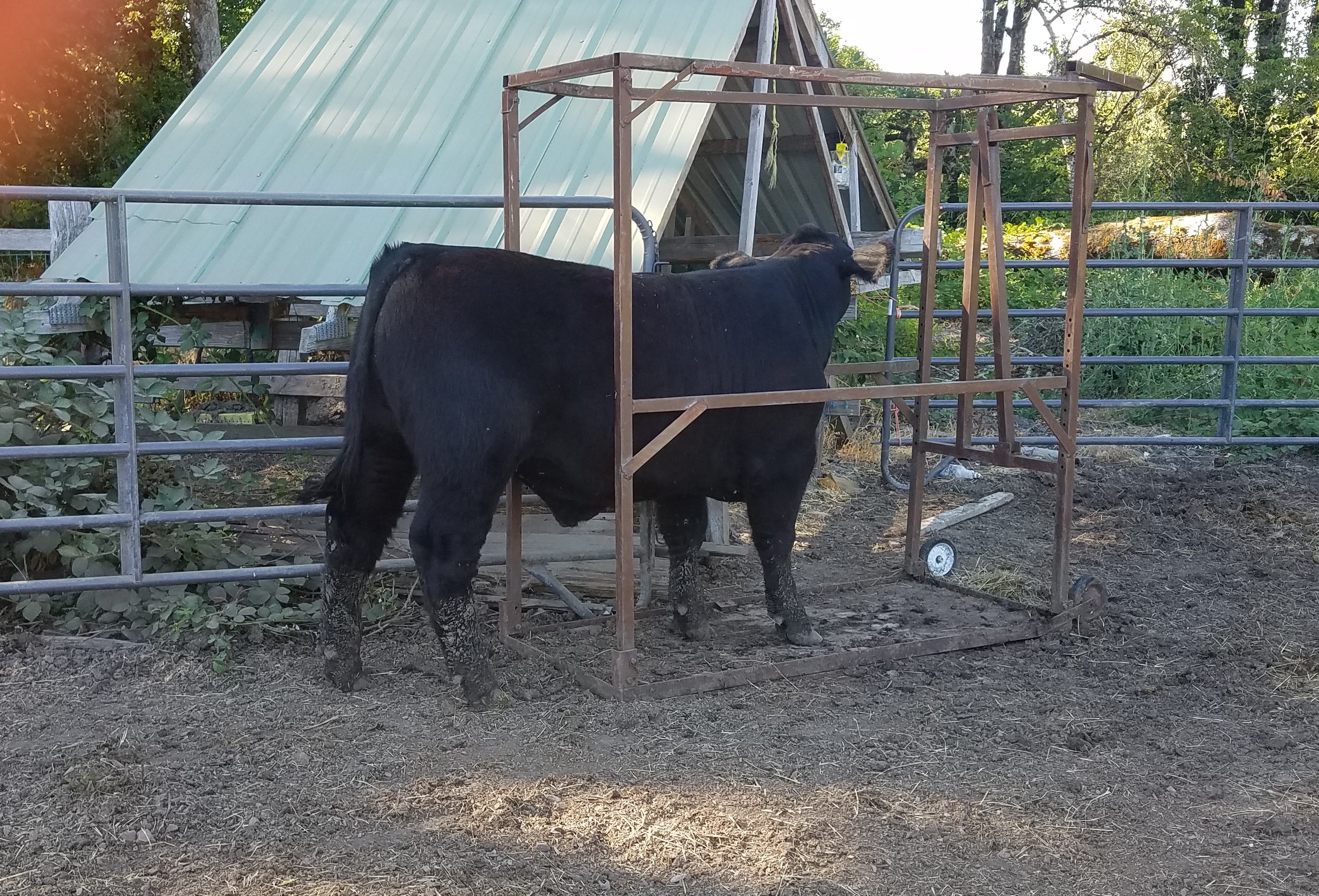 Cupcake rockin' the 80s look
Remember us while you're enjoying the AC this week. 🙂