So, You're Not at the ACFW Conference
So…you're staying home from ACFW this year? Me too.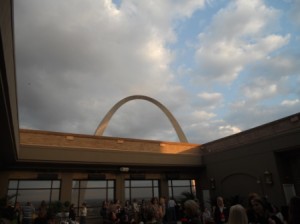 For a Christian writer, ACFW is the big event of the year. It's a place where crazy authors from all over the world meet in one place and feel normal for a few days. A great experience, but one that I can't afford to attend each year.
The way I see it, we have a choice. We can watch all the updates on Facebook and dip into I-wish-I-were-there self-pity, or we can take the time we have at home and further out writing careers in a different way.
Here's a few things to prioritize this week:
Continued commitment to your writing goals. Monday through Saturday I have a minimum word count goal. Right now, because I'm doing more editing than writing, my goal is 600 words. Next month I'll start a new manuscript and the goal will increase to 2,500. At the end of the day I mark my number on the calendar and total the week on Saturday. Set yourself goals and stick to them.
Spend time learning. There are so many resources we can access from home. Check your local bookstore, library or writers group for books on writing. Check out some blogs focused on craft. Listen to audio recordings from past conferences. And of course, read a good book in your genre.
Connect with others. It's easy for my introverted self to nestle in at home with only my laptop for company. Take some time to reconnect with friends. Go out for coffee and just enjoy a good conversation.
Take your writing somewhere new. If you work from home, go to a coffee shop, or the library. A change of environment is a great way to spark new creativity.
Cheer on those who did go. Jealousy and comparing ourselves to others will only serve to zap our energy and passion. Those who are attending ACFW this week are some of our friends, and they've worked hard to be there. Let's get behind them and pray them through the week.
Start making plans to attend a conference. Next year the ACFW conference will be in Dallas, Texas. The year after that, Nashville. Conferences are expensive and time-consuming, but I've never left feeling I've wasted my money. Start saving now. Consider applying for the ACFW scholarship. If you can't manage this national conference, look for a local option. Last year I attended Mount Hermon, and it was one of the best experiences I've had.
Do you have any other suggestions? Post them in the comments. I'd love to hear them.
Have a great and productive week,
Christina