A Writer Without Representation—Ruh-Roh! – Mesu Andrews

Pardon the title's Scooby-Doo impression, but I thought the lovable, animated Great Dane embodied the panic of my first publishing years without an agent. But an author without a literary agent doesn't have to endure Scooby-sized mystery and missteps. I'm beginning my fourth book with Revell and have been asked to share a little about my un-agented journey, hopefully removing a little of the mystery.
R #1: Publishing without an agent is RARE.
I didn't set out to publish without an agent. In fact, I had an agent for three years who knocked on countless doors, seeking to publish my non-fiction manuscripts. It was only after my agent and I parted as friends that the fiction door opened, and I received my first contract offer. Go figure. (I think the Lord was teaching me to rely on Him alone…but that's another blog post!) When the offer came, my husband and I prayed and felt led to do the legal and contractual homework without representation.
After submitting the second of my two-book contract, I pitched a four-book contract (still without an agent) to Revell. They deferred two of the four, offering me instead a two-book contract. I accepted the offer, but I believe if I had an agent, I might have gotten all four books. Hindsight is 20/20, and I've recently signed with an agent. I'll pitch again soon.
R #2: Publishing is about RELATIONSHIPS.
Writers' conferences and online groups are crucial to the writing life. I attended my first conference in 2001—an Indiana girl, who traveled alone to Baltimore a month after 9/11. Eee-gad! Talk about out of your comfort zone!
The conference was devastating. I was so discouraged and wanted to go home after the first night. But I met people there that have become good friends and significant contacts in the publishing world. Most importantly, I received the best advice ever: "Never give up. If the story within you is from the Lord…never stop telling it."
In the years that followed, I've attended other writing events, some single-day, some longer. Online group camaraderie is also a great place to meet people and gain fabulous insights. Critique partners have been the single-most important ingredient to my writing success, godly partners that wound and heal for my greater good.
If you're a fiction writer, ACFW helps build relationships on a national, regional, and local level. I also follow several blogs that provide valuable information: http://www.rachellegardner.com, http://stevelaube.com, http://www.acfw.com/blog.
R #3: Publishing is a RUSH…No RUSH Business.
When an editor says, "I'd like to see your full manuscript," we authors experience a RUSH of emotion. Someone besides my mother thinks I can write! Or at least, that's what I thought.
Then comes the RUSH to prepare the manuscript for submission. Late nights. Pots of coffee. Hair pulling. Nail biting. Finally, it's ready, and you click send—only to discover—you wait and wait and wait and wait and…
The publisher is in NO RUSH. First the editorial committee meets. Then the publishing committee. Then marketing. The final decision seems to take longer than writing the manuscript!
The first nibble of interest on my novel proposal came at the 2008 Mt. Hermon Writers' Conference. I submitted the full manuscript in late May, and Revell offered a contract in October. That's five months of waiting…trying to decide…do I need an agent?
When Revell's offer came, a good friend and colleague in my local ACFW chapter suggested I buy the book, Kirsch's Guide to the Book Contract: For Authors, Publishers, Editors, and Agents. This friend had published her first four books unagented, using this guide to comb through every phrase of the contract.
I took a second precaution, having Sally Stuart review the contract. For a reasonable fee, Sally flagged the portions of the contract that were "author-friendly" and those that were "publisher-friendly." She didn't tell me what or how to negotiate but suggested "ballpark" numbers she'd seen in other contracts. Her help was priceless.
I reviewed the contract for a week and then submitted my proposed changes to Revell. Since I was a first-time author, I didn't try to negotiate my advance or royalties. My requests involved the number of free copies and the topic for my second book. Within two weeks, I received acceptance of my requested changes, and I signed with Revell in December. Nine months from the editor's initial interest to contract signing—like birthing a baby—and the real writing hadn't even begun!
R's 4 & 5: REDEEMED REGRETS
Do I wish I'd had an agent all along? Yes and no. It's nice not to share my royalties! Ha! But in the short weeks since signing with my new agent, I've enjoyed having a partner in the decision-making processes of my career. I look back on decisions and recognize mistakes an agent might have spared me, but I refuse to waste energy on regret. I'm so thankful my God is bigger than regrets, and He redeems the future with wisdom I learn from my past.
For unpublished authors, an agent is a champion—lifting, tugging, pulling, cheering you to the top of an editor's stack of proposals. For published authors, an agent is a coach—guiding, calming, encouraging you in the midst of deadlines and deadlocks. For all of us, good agents offer their time and talents, steering us through the murky waters of an ever-changing publishing industry.
If you're un-agented and saying, "Ruh-Roh," RELAX, Scooby!
You've got a real-life God waiting for you to trust Him with your writing career. In His time, in His way, He'll open and close the doors for you.
If you're interested in finding an agent, Rachelle Gardner's blog has several relevant posts on the topic. One of the posts lists the 2012 Guide to Literary Agents. You can read the post here: http://www.rachellegardner.com/2011/09/the-2012-guide-to-literary-agents.
Do you have any questions for me about navigating the publishing world un-agented?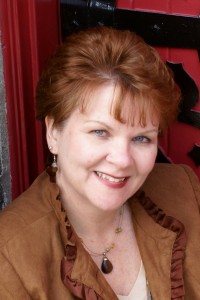 Mesu Andrews is an author and speaker who has devoted herself to passionate study of Scripture. Harnessing her deep love for God's Word, Andrews brings the biblical world alive for her audiences.
Mesu and her husband, Roy, have two grown children and (Praise God!) a growing number of grandkids. They live in Washington, where Roy teaches at Multnomah University. They have a Rottweiler-pitbull named Bouzer who keeps Mesu company while she writes.
She's published two books, Love Amid the Ashes and Love's Sacred Song. Two more are scheduled for release with Revell in March of 2013 and 2014.