Conference Season – Part 4 – My Book Therapy Retreats
Kimberly Buckner is here to share her experiences with the My Book Therapy Retreats. She's not only an amazing writer and critique partner, she's also a dear friend.
I was in my third year of writing with purpose when I found the edge of my ability. I'd been to conferences, local chapter meetings, read blogs. I'd heard the rules.
Show don't tell.
Use deep point of view.
Don't head hop.
I had a pretty good idea of what to do, but couldn't figure out how.
Then I joined My Book Therapy.
I arrived at Storycrafters, leaning on the guarantee that if I came with an idea, I would leave with a story.
Fourteen of us gathered in a quiet retreat center north of Minneapolis as Susan May Warren handed us the pieces of plot. I think we all know that a good plot has many layers. But Susie was able to show me what those layers actually are and how to build them. Over the two-day
period, she broke out character development, story structure, and scene structure.
Susie taught each topic, dissembling the how into digestible portions. Then, there was time to actually try it as she came around and guided us forward individually. She helped with all
those things that everyone else seemed to get, but I just couldn't sort out. I left a little overwhelmed, but with more tools and the knowledge to use them, right in time for NaNoWriMo.
Over the next few months, my story grew.  It was incredible to watch the plot emerge and
the characters changed as they were meant to.
In February, I had my new story ready in time for Deep Thinkers, the second retreat in the MBT series.  My writing had hit a new level, and I wanted to continue to improve. Deep Thinkers focused on the emotional development of the characters through the plot. This retreat definitely went through more technique than I could implement all at once, but slowly as I digested the knowledge, it sank in. Once again, the one-on-one time to talk about my specific strengths and weaknesses, to brainstorm, and to look at my personal work, was so
valuable.
I came home with yet another roadmap, this time to write the second plane of my novel, and to take the plot points and make them impact my character, and hopefully my reader, to their core.
Now, the non-technical assets I gained? Aside from a few extra pounds from great food…cohorts. I'd call them friends but they're more than that. In this solitary endeavor, it is refreshing to spend time with those who share a passion for story. I have gained brainstorming
buddies, encouragers, really a community of co-laborers. We keep in touch, spur each other on, and celebrate the milestones as they come.
So, am I there yet? Not by a long shot. But the MBT retreats showed me the how-to of good novel-writing. The small group and intense focus on craft have been the greatest assets I've found yet for my writing journey.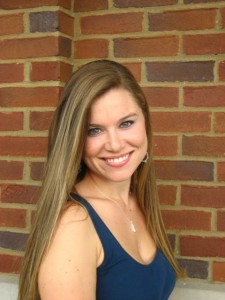 Kimberly Buckner is the charter president of ACFW – Arkansas chapter and continues to serve in this roll. She's been a member of the Association of Christian Fiction Writers for four years and has had the wonderful opportunity to attend this conference each year, where she enjoys not being the only person who hears voices in her head, and tries valliantly not to gawk at her favorite novelists. She's also a member of My Book Therapy, an educational forum for writers, and it was following a retreat with MBT that her second manuscript semi-finaled in the national ACFW Genesis contest and won the national Touched By Love contest. She has written several articles for her company's newsletter, and the ARMM newsletter, and the MBT E-zine.
Conference Season – Part 2 – ACFW
Conference Season – Part 3 – Inland Northwest Christian Writers Conference
And still to come…
May 4 – Christina Tarabochia – Oregon Christian Writers Summer Coaching Conference
May 11 – Karen Barnett – Mount Hermon
May 18 – Jodie Bailey – Blue Ridge