Friday Night in St. Louis
The group at My Book Therapy really know how to have fun. They hosted a pizza party on the roof of the hotel Friday night. The view was amazing. I hope you can get a sense of it from the photo below. That's the St. Louis Arch peeking over the wall.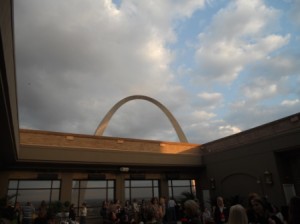 We enjoyed fun drinks and some of the yummiest pizza, then the program began. Rachel Hauk, Susan May Warren, James Rubart, and Karen Ball entertained us with their own version of "Who's Line is it Anyway?"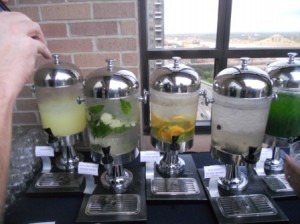 Heidi Main, Sheila Covey, and Kimberly Buckner
Me and Kimberly
The evening finished with sparkly microphones and 80s music. What more could you ask for?