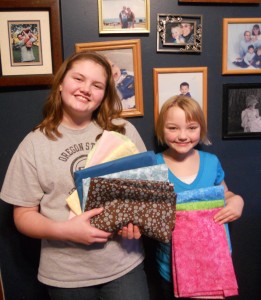 The girls are charged to cut into this years big project. They, along with three of their friends, are making quilts for their beds. The patterns have been chosen, the calculations made, and today we took a trip to the fabric store.
My girls scoured the racks evaluating each and every possibility. Aleasha needed six fabrics and Emma only three. If you knew my girls you'd see how very classic this is. Emma is simple and to the point. She chose bright colors that match her personality. Aleasha is more serious. Her pattern is complicated, and the colors are deeper. Regardless of how different the selections, both quilts will be beautiful like my girls.
I must mention the best part of the fabric store trip. We didn't take any of the boys. You can count the seconds on one hand from the time we step through the doors until my boys (including my husband) are begging to go.
Maybe the girls project will inspire me to finish the quilt I started in 1999. No that's not a typo. It's been twelve years. These moments sure do make me take a look at how fast time goes by.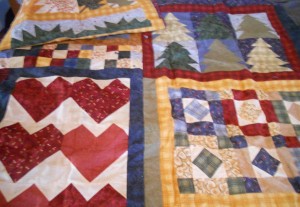 Keep coming back to see how we're doing. Next big step, cutting.
Have a great week,
Christina