?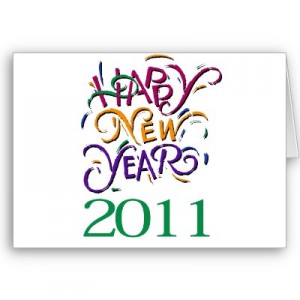 Happy 2011! I love new years. Actually, it's the week before the new year that I really love. That seems to be the only time I can relax and plan. Each year I come up with new goal. Some are long term with no real guess as to when they will be accomplished. Being a Genesis finalist was one of those goals. I'm thrilled to have doubly met that mark in 2010. Other goals are just for that year. I'll share a few with you and we'll see how I did at the end of 2011.
Professional goals:
1.      Sign with an agent.
2.      Submit two magazine articles.
3.      Finish edits for Counting on Callie.
4.      Complete the first drafts of two more manuscripts.
5.      Attend the ACFW conference.
6.      Attend the summer OCW conference.
Personal goals:
1.      Lose 40 pounds by my 40th birthday (November 8, 2011).
2.      Clear out some of the clutter that has started to attack our home. Get rid of at least 40 items per month.
3.      Retile the kitchen and bathroom floors and the bay window.
4.      Paint the hall a color that I love.
Family goals:
1.      Spend at least five days somewhere else, just relaxing.
These are just a few of my goals. I'm so excited to have the opportunity to jump into another year of adventure. This year promises to be busy and fun with basketball for three of the kids, horse stuff for two of them, 4H for all four, soccer, volleyball, birthdays, vacations, youth group, friends and many things I can't even imagine.
What's on your list for 2011?